My man-child, Grizz, makes me a cup of Redbush Tea when I get home, bone-weary from the day's work, earning him pennies for X-Boxes, Etnies DC Shoes, Fox Hoodies, Lynx Deodorant and Morrison's Hoi Sin Sauce Duck Sandwiches...
He rubs my tired tootsies, saying, "Mum, you really need to take more care of yourself... I can really feel those tension knots in your plates of meat... (feet!)!"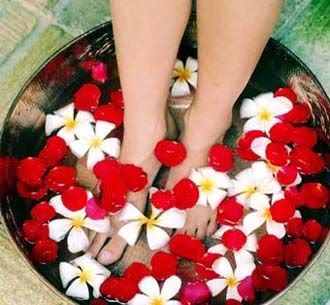 He washes up this morning's breakfast dishes (his), and goes off to empty the washing-machine of his clothes for school this week - Placing the black, grey and white T-Shirts on the airer, and putting his black jeans in the tumble air-dryer...
He folds his jumper noir up, fresh-scented and warm from the dryer and carries it upstairs to place it on a padded hanger in his neatly-arranged wardrobe.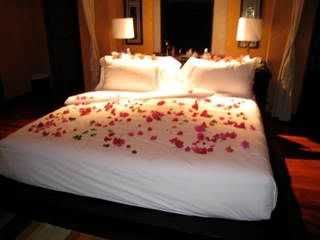 He folds back his eiderdown for that night's sleep... An early night for him!
And he starts to run a bath for his smelly ol' mum, pouring in the delicious
Raspberry Sorbet Philosophy Shower Gel
he bought her for Christmas - Out of his own money, mind! He's generous my boy...
He lifts a warmed fluffy cream towel from the airing cupboard, and leaves it gently on the side of the bath...
"Night mum!" he calls, "Sleep tight, don't let the bedbugs bite! Mind you don't let the bath over-run..."
*@#>?*... T'yeah, that'd be right!