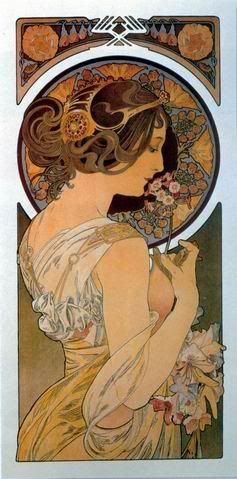 This is Part 2 of the Wiki Advice for Befuddled Parents of Teens that I mentioned on 24 July, mes dahlinks...
Tell your teenager that you understand the feelings he is going through.
One of the most common problems between parents and teens is that the teen believes that his parents have no understanding of what he's feeling.
This makes sense to me...
but sometimes he just doesn't want to talk to me, and then I retreat into silence from him. ...Stalemate.

See the situation through his eyes; not yours.
Teens view phrases such as "When I was a kid..." as a sign to tune out. Helpful as your advice may be, if he feels that he can't voice his opinion, he won't be very open to yours. Try to get him talking about how he feels about an issue.
I do find with this step, it's easier to offer to take them somewhere neutral... We've had our best conversations out eating someplace he feels comfortable... Or on holiday, or just away from home for an evening, when I sometimes find he's sometimes more relaxed... and we practically can't shut him up, he talks so much...

Good piece of advice this one.


Don't brush his ideas off and continue on after you've heard him out.
He'll feel as if you don't care about what he has to say. Who knows? He might come up with a reasonable solution to your problem.
I've never belittled, or brushed off, my teen - I've always proceeded with love, and sometimes that's the hardest - To know that you do all that the parenting manuals say, and
he can still spit in your eye... Well, not quite!


Admit when you're wrong -- but still show a bit of authority.
It will make him feel he can trust you if you swallow your pride when appropriate. Teens know that even adults make mistakes and they hate it when the adult just won't acknowledge this. But if you don't show some authority, he will think that he is the only one who is right. Make sure there's balance.
I have lost every semblance of authority, I'm afraid... However, I always admit it if I'm wrong about something...
Anything in fact!


Encourage him to express himself in the future.
Most teens hold their frustration in too long and then do something drastic when it's too much.
Grizz, have you considered starting up your own blog? One for teenagers..., where you can say what you want and get advice and support from others in your position?

Oh, that sounds like too much hard work, you say... Right!

Toodles, mes bloggy Parenting Champions!
Fight the good fight...
Or, in Mucha's and my case - ever trying to be a pacifist - Dance!
Yours,
'Pretty Ballerina' - So not! (An ABBA reference, for those of you still puzzling about Fhina's sanity clause!)